Welcome to Buckeye Acres!!
Buckeye Acres is a family run farm operation that has been in business since 1982. We pride ourselves on providing our customers with high quality farm fresh produce. You can purchase produce on farm year-round or find us seasonally at the Farmers Market in Warrensburg.
• • • • • • • • • • • • • • • • • • • • • • • • • • • • • • • • • • • • • • • • • • • • • • • • • • • • • • • • • • • • • • • • • • • • • • • • • • • • •
Current News
Plan to join us for the 2021 Pumpkin Patch Season!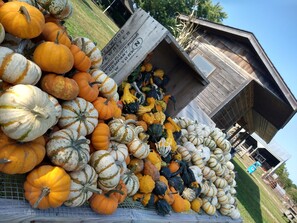 Our 2021 Pumpkin Patch will run from Saturday, Sept 25 thru Sunday, Oct 31.
Monday: No Patch Activities, Farm Store will be open 10am - 6pm
Tuesday: No Patch Activities, Farm Store will be open 10am - 6pm
Wednesday: 1pm - 6pm
Thursday: 1pm - 6pm
Friday: 1pm - 6pm
Saturday: 10am - 5pm
Sunday: 1pm - 5pm
* Monday & Tuesday there is no admission, and customers can park close to the store in the gravel lot. Our store will be open with our produce, meats, and other Missouri Grown items and crafts. Pumpkins and decor (mums, gourds, corn stalk bundles, etc) will also be for sale on these days. The food stand is not open, so selection of baked goods will be limited. The u-pick patch and other Patch activities will not occur on Mondays & Tuesdays. *
Our Pumpkin Patch, a local favorite since 1982, includes a wagon ride out to the pumpkin patch, so you can choose your pumpkin right from the field! We will also be making our old-fashioned apple butter over the fire several weekends during the month, and of course every weekend we press fresh apple cider on our antique press! Samples are included with admission, and the cider is available by the cup at the food stand or by the half-gallon in store.
Admission to the patch also includes our playground area (including the giant slides, zip line and more); our farm animal exhibits, our corn maze & hay bale maze, our other yard games, multiple photo-taking areas and so much more! Live music (exact artists and schedule to be announced) will be playing throughout the weekends.
Also returning will be the pony rides and crafts, decor and baked goods from local artisans!
And of course the food stand will be hopping with hot donuts and a variety of meal and snack items!
For information about reserving the Pumpkin Park for private events in evenings in October, contact us at
Heather@buckeye-acres.com
---
Now Accepting SNAP / EBT Payments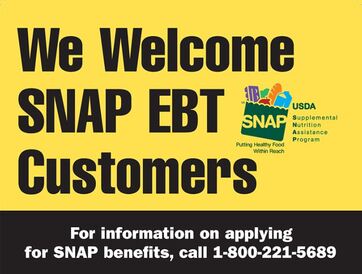 As of May, 2021, we are now able to accept SNAP EBT payments for eligible products at our farm store location.

Our store is open year-round with our farm-raised meats (beef, chicken & pork), eggs, small-batch jams & jellies, Hemme Brothers cheese curds & cheddar cheeses, local raw honey and more. Our ever-changing selection of seasonal produce is also eligible, including our u-pick fruits.

At this time, we can only accept SNAP benefits at the store, not at the downtown Farmer's Market or via our online store.

---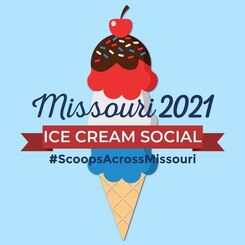 THANK YOU to everyone who joined us for our evening ice cream social August 10!

The weather was beautiful and it was so nice to see families outside enjoying the playground, park area, and of course some delicious ice cream and old-fashioned donuts!

Buy online or Shop In Store
Monday: 10 am - 6 pm
Tuesday: 10 am - 6 pm
Although our farm store is open any time our Pumpkin Patch is open, Mondays & Tuesdays in October are the days to visit the store only - no admission fee, and no special activities or food stand items.
For other days of the week, if you would like to shop without attending the Pumpkin Patch, we do recommend shopping online and ordering for pick-up.

Online shopping now available!Shop online for our farm fresh produce, meats and other made in Missouri grocery items. Pick-up curbside or in-store.


We offer farm-raised meats and vegetables, as well as locally sourced cheese, honey, goat milk soaps, baked goods and more.

We want to say a big THANK YOU to all our customers this year. Your support of our small family farm is vital to its success and we so appreciate each of you.
---
Farm Happenings & Information!

Current Hours
Monday & Tuesday: 10 am - 6pm (store only)
Wednesday & Friday: 1pm - 6pm (Pumpkin Patch & Farm Store)
​Saturday: 10am - 5pm (Pumpkin Patch & Farm Store)
Sunday: 1pm - 5pm (Pumpkin Patch & Farm Store)
Order Online at: https://buckeye-acres-produce-llc.square.site/

Orders placed online and scheduled for pick up during normal business hours.

Stop by and pick up a great selection of fresh veggies & more!
At the store you can find:
​

Farm-fresh Produce
​Homegrown beef, chicken & pork
Locally made cheese curds and cheddar cheeses in a variety of flavors
Homemade gourmet jams and jellies
Raw local honey​
Dip & soup mixes
Hand-made goat milk soaps
One of a kind home decor​
Much more

​
As always if you have any questions, feel free to give us a call at 660-747-7760!

Farmers Market News

Warrensburg Farmers' Market 2021:
Our season with the market is done for 2021 as we transition to the Pumpkin Patch. Thanks for a Great Market Season and see you in 2022!



Harvesting Autumn, 2021:

Onions
Peppers - Hot & Sweet Varieties
Green Beans
Okra
Shallots
Zucchini
Winter Squash (Butternut, Festival & Spaghetti)
Sugar Pie & Heirloom Variety Pumpkins

Want to pick up some Buckeye Acres Fresh Produce???
Here's where you can find us:
On Farm Store: Monday & Tuesday: 10am - 6pm